AN025 Tracker SoM First Board
This tutorial shows how to make a simple base board for the Tracker SoM that has a number of features from the Tracker Carrier Board (used in the Tracker One), however can easily be modified to fit your needs.
The full tutorial can be found in the documentation.
You can download the files associated with this app note as a zip file.
Standard features:
SETUP and MODE buttons
RGB status LED
Charge LED
MCU USB connector
NFC antenna connector
Features from the Tracker Carrier Board/Tracker One (all are optional):
GNSS LED
Thermistor
USER button
B8B-PH connector for connecting to an M8 connector
10-pin SWD/JTAG debug connector
SPI FRAM
Other features:
CAN termination enable jumper
Ability to add a mezzanine card for expansion including all ports, GPIO, CAN, and power options
Optional GNSS/RTC backup battery (CR1220) with DIP switch to enable/disable
GNSS and cellular USB connectors (optional)
Fits in an off-the-shelf IP67 weather-resistant enclosure
Simple two-layer board is inexpensive to fabricate and can be developed in the free version of Eagle CAD
Author: Rick
Board Diagram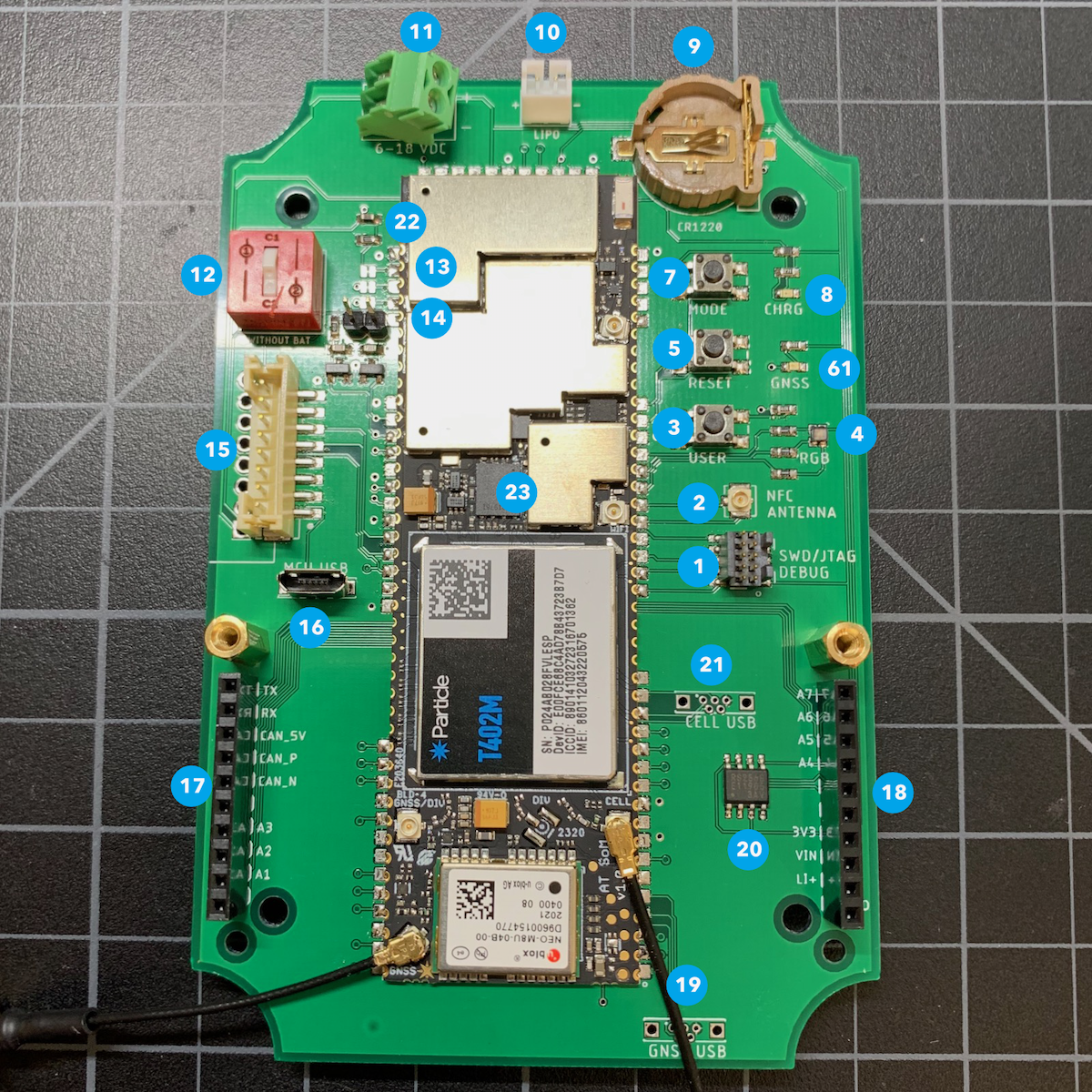 | Item | Description |
| --- | --- |
| 1 | SWD/JTAG 10-pin debug connector |
| 2 | NFC Antenna U.FL |
| 3 | USER button (A1) |
| 4 | RGB Status LED |
| 5 | RESET button |
| 6 | GNSS LED, blue (A2) |
| 7 | MODE button |
| 8 | Charge LED, orange |
| 9 | GNSS/RTC battery, CR1220 |
| 10 | LiPo battery connector, JST-PH |
| 11 | VIN Power Input, 3.9 - 17 VDC |
| 12 | GNSS/RTC battery switch |
| 13 | Trace jumpers for A0, A1, A2 |
| 14 | CAN Termination jumper (0.1") |
| 15 | B8B-PH connector to M8 connector |
| 16 | MCU USB (Micro B) |
| 17 | Expansion Connector Left |
| 18 | Expansion Connector Right |
| 19 | GNSS USB (Micro B) |
| 20 | SPI FRAM |
| 21 | Cellular USB (Micro B) |
| 22 | Thermistor |
| 23 | Tracker SoM |
In enclosure: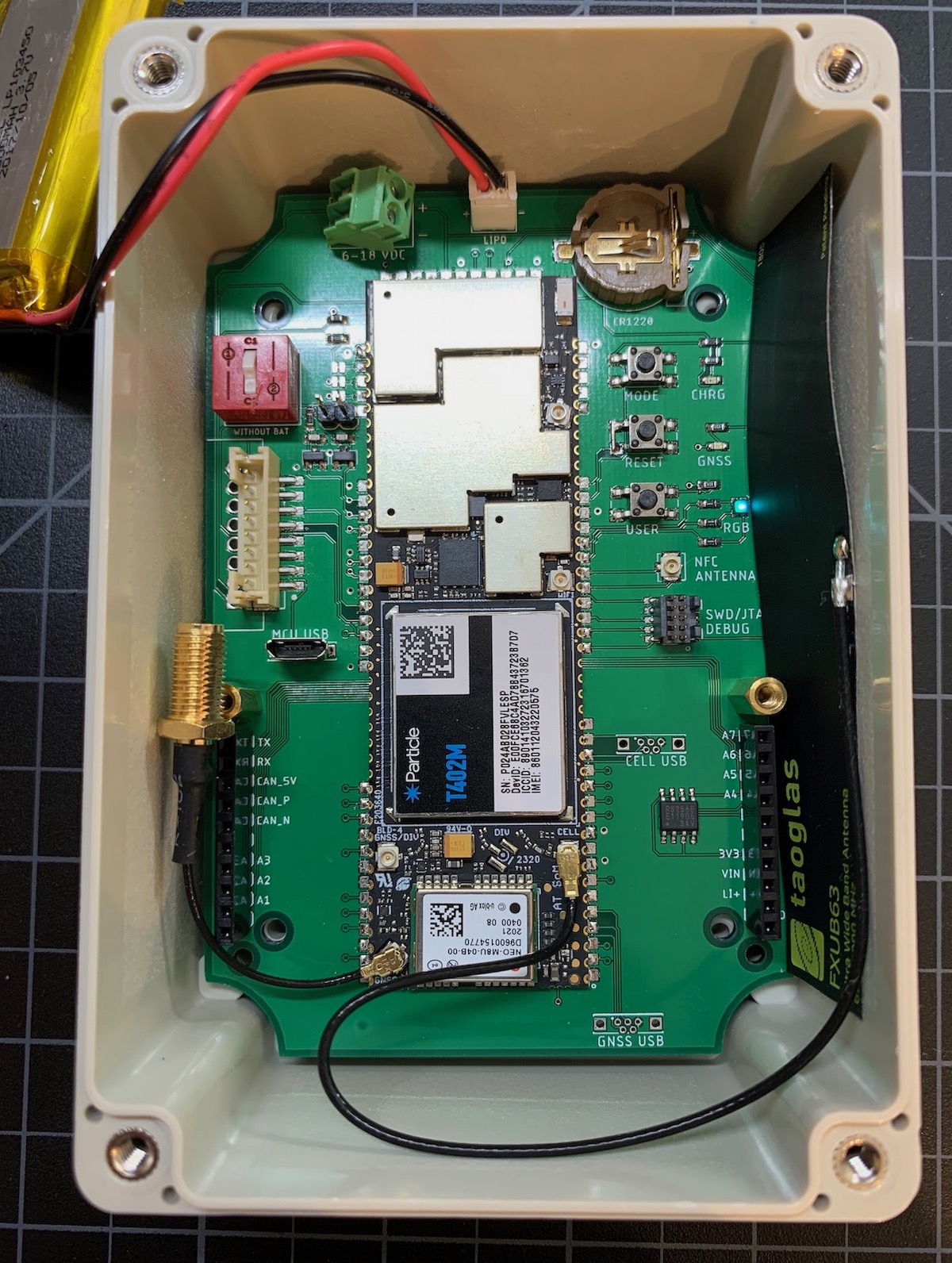 With mezzanine expansion board installed: